Back in 2010, Sony invented the perfect combination of technology and, wait, what? furniture?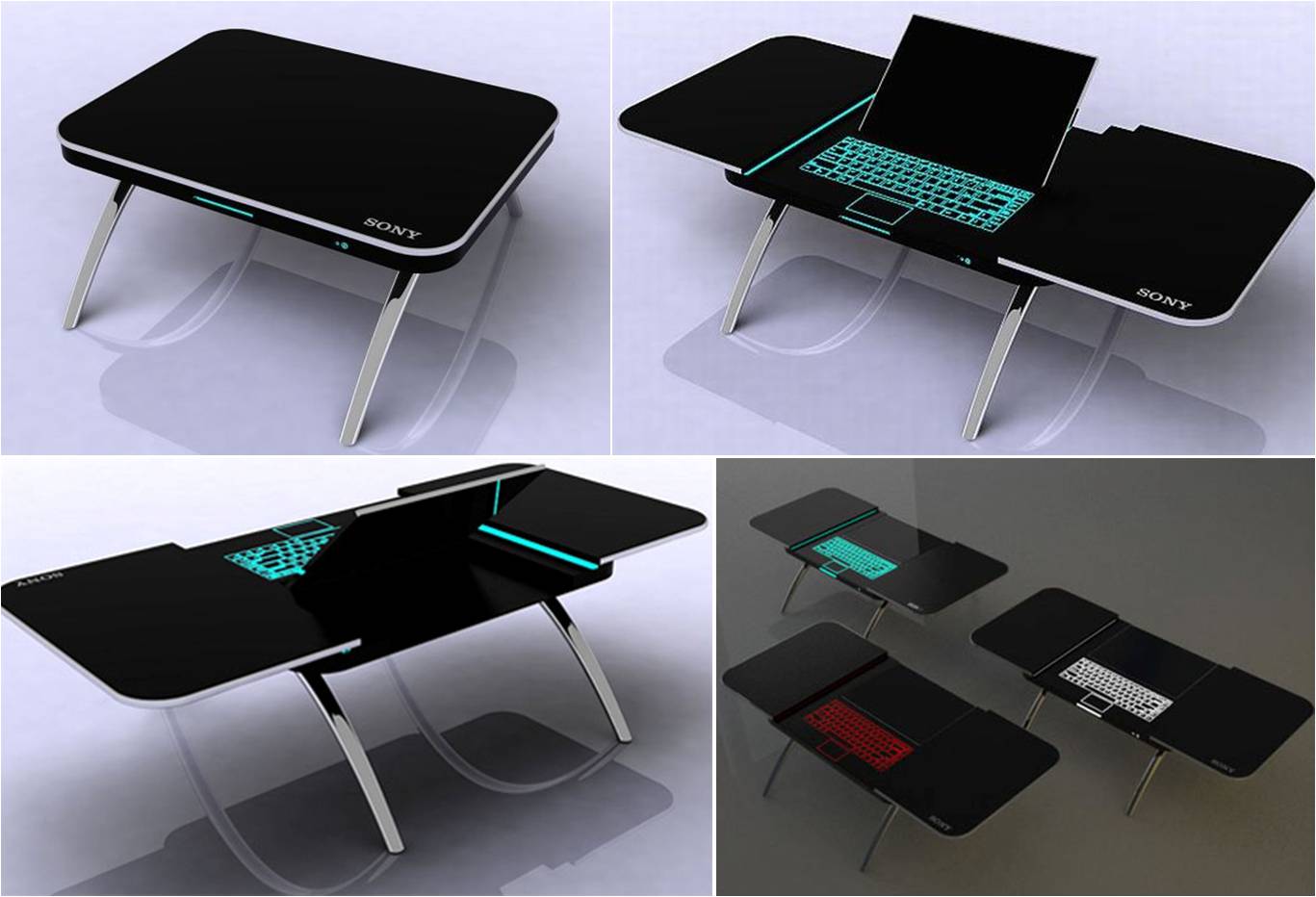 Yup, you read that right – furniture. The end result? The sleek Sony Fusion Computer Coffee Table. It combines work and relaxation. Sounds pretty good to me.
Sony has been doing these excellent inventions since it started back in 1950 and at present, the company has been put in the frontline with contemporary revolution idea of blending furniture with technology by creating the Sony Fusion Coffee Table.
Responsible for this innovative modern-day design is Zyane Tan, a designer based in Singapore. He came up with this multifunctional object which can be used as your normal coffee table and with just a press of a button, it transforms into a sleek desktop workstation.
This single unit is basically a desktop computer combined with a straightforward coffee table with structured lines and a matte black aluminum chrome lining.  The table is reinforced by chrome legs that are arched and pushing the power button will make the table divide in two and slips apart to show a keyboard (touch sensitive outlined with LED lighting). The screen is adjustable and can be turned into different angles to permit the perfect work position for the user. The DVD ROM and audio jack is located on the sides. This awesome unit is available in three colors namely blue, red and white and it can be yours for a whopping $3000.
If the pricetag is too hefty for your liking, you can get the LED Video Coffee Tables as an alternative for this coffee table desktop workstation.